Reviews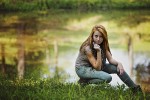 Hannah M
"Working with Stephanie Turner Photography to create my senior portraits was an absolute joy. I could not have asked for a more professional, yet personal experience. Stephanie made sure that I was comfortable at all times, and made certain that the final outcome was better than I could have ever imagined. Her personality is compatible with everyone, and through every step of scheduling, the actual session, and delivery, client approval is certain. I could not have asked for a better photographer!"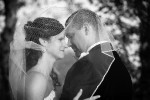 Amanda W
"When Stephanie first ask us about doing "the first look" we were hesitant....I mean it would take away from Anthony seeing me walk down the aisle for the first time right?? WRONG!! Doing the first look, Anthony turning and seeing me right there next to him was so very special! The very intimate moment that we had at that "first look" was the moment we both remember the most about the ceremony! I am so glad she talked us into it! As part of our package we were given a memory box! Stephanie's design and beautiful photo on the box enveloped our day in such a unique way. Everyday as I put my jewelry on I look at that box and smile!! All our photos were gorgeous!! I could not be any happier!! Stephanie is fabulous!!!!"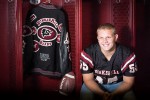 Celeste G
"Stephanie and I have been friends since we were young so I wouldn't have chosen anyone else to capture the memories of my family--when it came to our Senior Kyle's photo session as with every one she has done for me--Steph outdid herself--from taking the time we needed, to capturing memories when I gave him my dad's ring that will never be able to be forgotten because of her photography expertise. She went above and beyond creating prints that I would treasure forever and delivered them timely and without delay. Stephanie also was the photographer I chose to capture photos of my generations with my mother, grandmother, and daughter--as my grandmother started fading due to Alzheimer's. Stephanie also helped by advising me to frame and matte the collage she created with mattes and glass that would protect it forever. She helped me create an heirloom that I will treasure forever. My grandmother passed away a year ago and the collage that was created hangs in my dining room forever reminding me of that day we captured those memories. Thanks Stephanie your awesome!"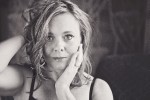 April U
"I used Stephanie for maternity pics and boudoir pics. She was very creative and had lots of good ideas not to mention she was patient with my blinking eyes and uneasiness with the boudoir shoot. I highly recommend her and will use her again!" April U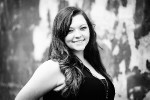 Lexi
"I enjoyed my session with Stephanie. I loved her unique ideas, the different locations and the time, effort and talent she put into it. I also loved that Stephanie listened to what I wanted to get out of the session. I felt the session was personalized and not a "cookie cutter" type of photo shoot. Thanks Stephanie for the wonderful experience!"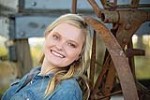 Courtney
My daughter and I felt so fortunate to have Stephanie handling both her prom and senior photoshoots. Stephanie is both professional and personal, all rolled up into this charismatic person who puts her subjects right at ease. All the while Stephanie is already visualizing the perfect shot before it's even been done. She took so many wonderful pictures, it was hard to pick our favorites, because they were all so perfect! We LOVED all of our final products. Our family definitely recommends Stephanie Turner Portrait Design to anyone, no matter what the occasion. Thanks again Stephanie, for all the hard work you put into both Courtney's prom and senior pictures. These photos and memories will be cherished for a lifetime. Jessica & Courtney